Bienvenue sur le site officiel de Lydwen, harpiste celtique, conteuse et poétesse de Bretagne

Welcome on the official website of Lydwen, celtic harpist, storyteller and poet from Brittany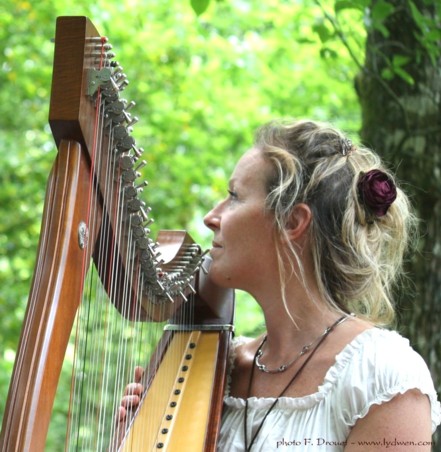 Lydwen vous souhaite une merveilleuse année,
puisse-t-elle vous apporter tous les bonheurs du monde !
Prenez bien soin de vous, de ceux que vous aimez et de ceux qui vous aiment,
prenez aussi bien soin de cette si jolie planète qui vous a été confiée, à vous les Etres Humains...
Lydwen wishes you a fairy new year,
hoping for you all the happiness of the world !
Please, take care of you, of those that you love and those who love you,
take as well care of this so beautiful planet which was confided to you, to you the Human beings...